Dr. Sohrab Lutchmedial, Interventional Cardiologist and Medical Director New Brunswick Heart Centre Research Initiative
Alyre Cormier was just 22 when his father suffered a major heart ailment. His aorta, the major artery leading from the heart, failed, and he needed emergency surgery at the New Brunswick Heart Centre to fix it.
He survived, but Heart Centre physicians recognized the problem and concluded it could be hereditary. They asked all family members to be tested. When Alyre was checked, they found his aorta had weakened and ballooned to twice its normal size – a potentially life-threatening situation. Surgery was necessary, even though the young man felt perfectly fine. Physicians determined he would need surgery in about 12 months.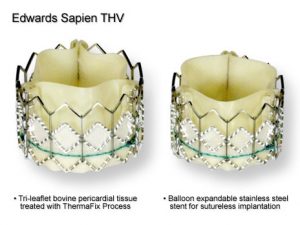 "I went for the operation a year after," he says. "It was open heart surgery to replace the aorta itself."
Now, one year after the surgery, Alyre praises the treatment he got from cardiac surgeon Dr. Rand Forgie and staff at the Heart Centre.
"They took good care of me," says Alyre, who lives in Scoudouc, outside Moncton. "It was good to be able to stay in the province."
For the cardiac surgeons at the Heart Centre, Alyre's story is a good one, but not uncommon. About 750 open heart surgeries are performed each year – surgeries that before the centre opened in 1991 would have required a long stay in another province.
Dr. Marc Pelletier, chief of cardiac surgery and one of four surgeons at the Heart Centre, said bringing those patients back toNew Brunswick for treatment was one of the main goals of the Centre.
As the Heart Centre has grown, new procedures have been added. While Pelletier notes not all procedures can be done here, (for example, the Centre doesn't do transplants) the majority of required surgeries are available.
Their most common surgery is coronary artery bypass, where veins from another part of the body are used to route around a blocked or narrowed heart artery. "That would represent 60-70% of what we do," says Pelletier.
Cardiac surgeons at the Heart Centre also perform valve surgeries or replacements for failing heart valves, as well as surgery for aortic aneurysms, such as in Arlye's case.
While many procedures involve open heart surgery, Pelletier's department has introduced minimally invasive procedures that shorten recovery time and lower the risk to patients.
Recently, the department added the Trans-catheter Aortic Valve Implantation technique, which is done in conjunction with interventional cardiology. It involves inserting an artificial valve in the heart through a catheter. The procedure leaves only a small incision mark and avoids open heart surgery.
Dr. Ansar Hassan, a cardiac surgeon and researcher who was hired in 2009, has since introduced minimally invasive mitral heart valve surgery done through a small incision in the chest.
The Heart Centre is also active in cardiac surgery research. Cardiac surgeon, Dr. Craig Brown, is running between eight and 10 clinical trials at any given time, adding to the body of knowledge to determine the very best procedures for patients.
"We are in a period of growth for the Heart Centre, and compared to many other centres across the country, it has been extremely good," says Pelletier, noting that he has seen many improvements over the five years since he was hired as chief, and he expects to see more in the months and years ahead.